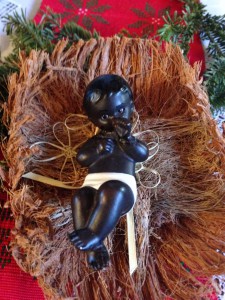 by Melissa Borgmann-Kiemde, Visitation Companion
It's a shut down day at the monastery. The guests have gone home. We've bustled — been on the move in a monastic fervor this past Advent and ongoing Christmas season. We've rung in the New Year.  And now we rest. Or now, according to poet, Civil Rights activist and theologian, Dr. Howard Thurman, the work of Christmas really begins….
This piece has traction in my heart this day. Perhaps it will speak to you, too? I'm posting it as text, and in a special a cappella version arranged by Dan Forrest. 
The Work of Christmas Begins.

When the song of the angels is stilled,
When the star in the sky is gone,
When the kings and princes are home,
When the shepherds are back with their flock,
The work of Christmas begins:

To find the lost,
To heal the broken,
To feed the hungry,
To release the prisoner,
To rebuild the nations,
To bring peace among brothers,
To make music in the heart.

–by Dr. Howard Thurman