by Sister Mary Frances on July 31, 2020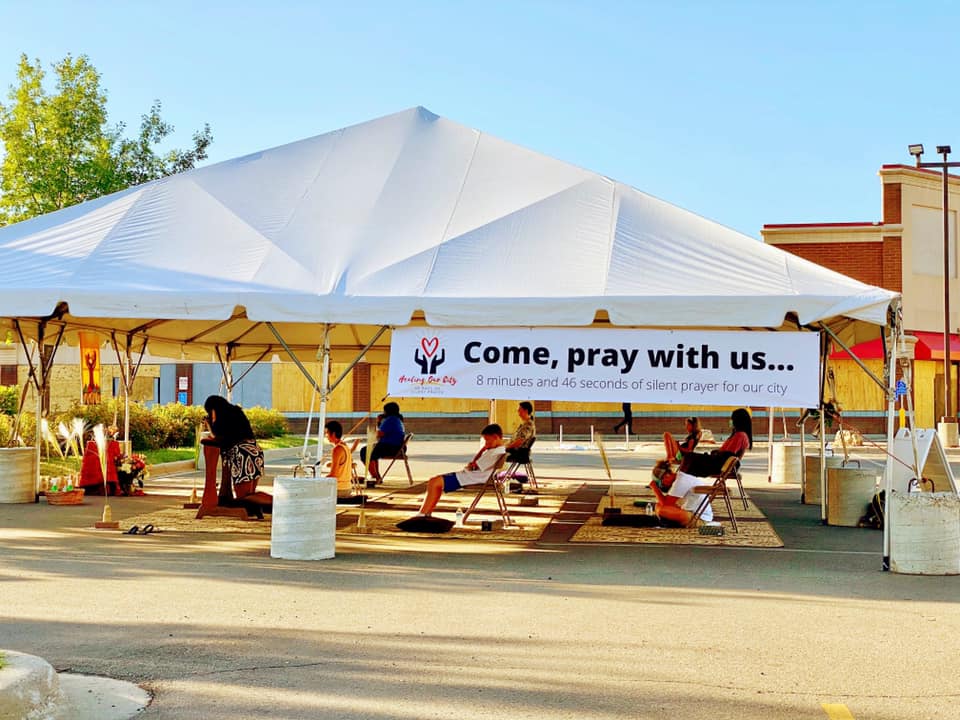 For the past 30+ years, we Visitation Sisters have been blessed to make our home in north Minneapolis "to Live Jesus by being part of this multicultural community—to share prayer, hope and God's blessings" (from our Mission Statement).
Our Northside community, along with our national and global communities, is experiencing many losses related to COVID-19 and the killing of George Floyd. Literally every dimension of life as we have known it has either been lost or changed dramatically.
As we Sisters have been observing Safe Shelter and the protocols that accompany it, we have had to cancel most, if not all, of our "hands on" activities, such as our annual Women's Retreat, summer camp for 100 kids, neighbors and friends joining us for community prayer and Mass, National Night Out, and on and on. However, our door ministry is alive and well, and—thanks to our countless benefactors—we are grateful to be able to help many families and individuals with their immediate needs.
We have a profound desire to be in solidarity with those who are suffering and struggling with an unknown future. What gratitude we felt when we heard about Don and Sondra Samuels' initiative: Healing our City—30 Days of Silent Prayer, July 1-30, 2020. They set up a prayer tent on Broadway and Bryant that was open to everyone to come and spend 8 minutes and 46 seconds in silent prayer to grieve the loss of George Floyd's life and to listen for direction for the future of our City. The prayer tent was open daily from 11:00 AM to 7:00 PM.
In Matthew's Gospel, Jesus invites us who are burdened with cares to "come and rest" with Him. I, as well as the other Sisters who could, went to rest at the Tent many times over these past four weeks. As Father Dale Korogi put it in a recent homily, "The rest Jesus offers is not an escape from suffering, but repose that equips us for discipleship, for the work of justice, sustenance as we stand with those in the line of fire…. We are being given an opportunity to create a new community and neighborhood." Even though the 30 Days of Silent Prayer is over, we invite you to repose with Jesus and participate with us in creating a new community.