Vis Companions
Pray, Study, Serve
Are you interested in joining our group? Our nine-month Formation Period is starting soon. Contact Sister Suzanne at 612-501-5096 for more information!
Monthly subgroup meetings (choose one):
9:30-11:00 AM, first Wednesday of the month
  Fremont House
2:30-4:00 PM, third Sunday of the month
  St. Jane House

Visitation Companions are individuals who choose to deepen their commitment to the ministry of the Visitation Monastery through prayer, study of Salesian Spirituality, and ongoing service.  Visitation Companions seek to extend the Salesian charism both on the Northside and in their own walks of life.
Women and men of diverse ages and faith traditions from all over the Twin Cities are Companions. Their involvement includes
  - Meeting once per month to discuss assigned reading
  - Gathering for annual celebrations and retreats
  - Leading the Salesian Second Monday Nights, an evening of Salesian Spirituality study for 30-40 friends
  - Pursuing individual service projects based on their personal interests

Why join? In the words of Companion Heidi Akpaette, "I love the vision and mission of the Visitation Sisters and wanted a tangible way to be involved. Being a Companion offered me a way to invest in the community of North Minneapolis, grow in Salesian Spirituality, and be mentored by the Visitation Sisters' life."

If you are interested in learning more about the Visitation Companions, we would love to talk to you! Contact us: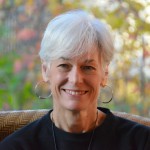 Jody Johnson, Recruitment Co-Teacher
jodyreis (at) yahoo.com
651-426-7524
Sr. Suzanne Homeyer, Sister Liaison
suzannempls (at) aol.com
612-501-5096