Vis Companions
Pray, Study, Serve
Vis Companions, mark your calendars! Our annual Advent retreat will be on Saturday, December 7, 8:30 AM – 1:00 PM. Breakfast and lunch will be served. Please keep the retreat organizers and your fellow Companions in your prayers as we approach this special time of reflection.

In loving memory of
Gloria "Gerry" J. McKay
Born: May 14, 1928
Died: November 5, 2019
May the road rise up to meet you,
May the wind be always at your back.
May the sun shine warm upon your face,
And the rain fall soft upon your fields.
And until we meet again,
May God hold you in the palm of His hand.
2019-2020 Salesian Monday Nights
| | |
| --- | --- |
| October 14 | February 10 |
| November 11 | March 9 |
| January 13 | April 13 |

Visitation Companions are individuals who choose to deepen their commitment to the ministry of the Visitation Monastery through prayer, study of Salesian Spirituality, and ongoing service.  Visitation Companions seek to extend the Salesian charism both on the Northside and in their own walks of life. They offer communal support as they live their lives with intentionality.
Women and men of diverse ages and faith traditions from all over the Twin Cities are Companions. Their involvement includes
  - Joining the Sisters for Liturgy of the Hours, as schedules allow
  - Pursuing individual service commitments (based on personal interests)
  - Participating in the monthly Salesian Second Monday Nights, an evening of Salesian Spirituality study
  - Gathering for reflective retreats in May and December
  - Celebrating community with an annual social event in August

Why join? In the words of Companion Heidi Akpaette, "I love the vision and mission of the Visitation Sisters and wanted a tangible way to be involved. Being a Companion offered me a way to invest in the community of North Minneapolis, grow in Salesian Spirituality, and be mentored by the Visitation Sisters' life."

If you are interested in learning more about the Visitation Companions, we would love to talk to you! Contact us: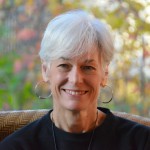 Jody Johnson, Recruitment Co-Teacher
jodyreis (at) yahoo.com
651-426-7524
Sr. Suzanne Homeyer, Sister Liaison
suzannempls (at) aol.com
612-501-5096