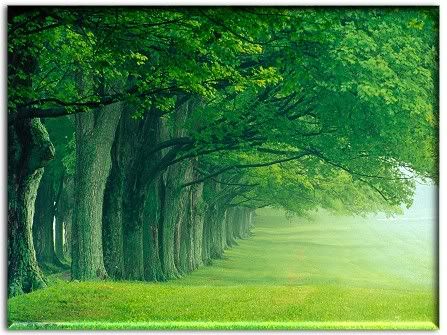 Let us look more closely at the act of discernment, the act of prayerful decision-making. When we are in discernment we note what in the "outside" world touches our interior world. That is to say, what touches our hearts, our mind, our hands. We pay attention to these movements. We become acutely aware. I propose in order to discern well we become aware of the stories we speak. We become intentional with our words. Words are touch. Sound is touch. Sound moves across radio waves and across air and space, sound is energy. Our words affect our energy. Discernment is noticing what brings you life, or energy, and what drains your energy.
Genesis and the Gospel of John begin with word, with sound, and with intentionality.
1 In the beginning, when God created the heavens and the earth, 2 the earth was a formless wasteland, and darkness covered the abyss, while a mighty wind swept over the waters. 3 Then God said, "Let there be light," and there was light. 4 God saw how good the light was.
The Gospel of John continues this beginning:
In the beginning was the Word, and the Word was with God, and the Word was God. 2 He was in the beginning with God. 3 All things came to be through him, and without him nothing came to be. What came to be 4 through him was life, and this life was the light of the human race; 5 the light shines in the darkness, and the darkness has not overcome it.
God did not say I think there will be light, God said let there be light and with that there was light. God is intentional. God uses the present tense in Genesis to create light. What if we start to consider our words, our sounds we utter as touch? Would we not be more intentional, more careful with how we use our sounds? Would we note our breath more and where it moves in our body and where the blockages are? Might we be more compassionate with others and ourselves?
Our energy moves through us with our breath just as the wind moves through the trees.  When we discern where we are called
we note our energy, our breath around the two goods we are discerning. Perhaps we might take notice of our breath when we speak about a topic. What stories are you telling yourself? Are they helpful? How do you speak about what you are prayerfully considering? Note the intonation you use when you speak. What tense are you using? Future? Present? Passive voice? Past? If you were to change the tense you speak about your matters of the heart does it change your perspective? Your energy? Try it.
Know thyself. This is at the heart of discernment. To know thyself. The more you know you, the more you can be in relationship with others. The more you can know others. The more you can offer to the world. Discernment is tuning into oneself and noting your energy and where it calls you to act with what Paul's letter to the Galatians calls the fruits of the spirit "love, joy, peace, patience, kindness, generosity, faithfulness, gentleness, and self-control."
In joy and active discernment,
Elizabeth Eilers Sullivan, Visitation Alumna '93