by Melissa Borgmann-Kiemde, Visitation Companion
"The desert experience begins by calling one out of the world. Salesian experience does not. For [St. Jane de Chantal and St. Francis de Sales] the location of that process is first and foremost interior. It is hidden in the heart." Introduction to the Letters of Spiritual Direction p. 54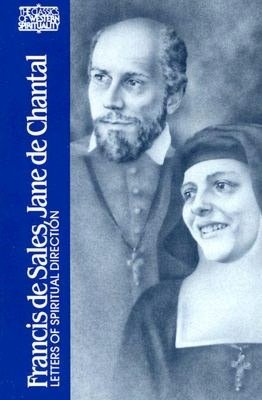 On Wednesday, February 22, 2012, we begin our Lenten journey. As individuals, and as a large Catholic faith community, we lean into this season, embracing Christ's journey to the desert as our own. We empty ourselves and tune into our poverty, our longing, our desire, our suffering, and become more vulnerable as we examine our very humanity and our need for God.
Well, in theory that's what we all do, right?
In my own pre-Mardi-Gras preparation for this Lenten journey, I turned to our Visitation co-founders, St. Francis de Sales and St. Jane de Chantal, for a little inspiration and guidance. Opening their "Letters of Spiritual Direction", (translated by Péronne Marie Thibert, VHM, with an introduction by Wendy Wright and Joseph S. Powers, OSFS; and preface by Fr. Henri Nouwen),  I landed upon some Salesian material in the Introduction to the book that really resonated with me and struck me as particularly "lenten."   Theme V of Francis and Jane's letters, as the authors point out,  focuses on the heart-centered nature of their spirituality. The chapter begins with these words by St. Francis:
"Since the heart is the source of all of our actions, as the heart is, so are they." (Francis de Sales, Introduction to the Devout Life III, 23)
The authors go on to define "classic desert spirituality" here and the "extent to which its focus is on the exterior dimensions of spirituality (as opposed to Francis' attention to the interior).  As indicators of the transformation of the person,  one fleeing society has exterior markers; these include entering a monastery, donning the habit, taking a new name, and being celibate.  Salesian spirituality, on the other hand is first and foremost distinguished as rooted in the interior life, the heart.* (And, I might note, something the laity might aspire to as well as the religious.)
Authors Dr. Wendy Wright and Joseph Powers, OSFS, explain:
"The desert experience begins by calling one out of the world. Salesian experience does not. For Madame de Chantal and the Monseigneur of Geneva the location of that process is first and foremost interior. It is hidden in the heart. It is only after the slow and dramatic change of person has been engraved in the center of one's being that the issue of that metamorphosis can be seen.  To impress this idea on his readers, Francis relied upon the metaphor of the almond tree (an image shaped by the particular botanic knowledge of his day.)"
To quote Francis de Sales then:
"Men engaged in horticulture tell us that if a word is written on a sound almond seed and it is placed again its shell, carefully wrapped up and planted, whatever fruit the tree bears will have that same writtten word stamped on it. For myself…I cannot approve the methods of those who try to reform a person by beginning with external things, such as bearings, dress or hair. On the contrary, it seems to me that we should begin inside. 'Be converted to me with your whole heart,' God said. 'My child, give me your heart.'  Since the heart is the source of actions, as the heart is, so are they…

For this reason…..I have wished above all else to engrave and inscribe on your heart this holy, sacred maxim, LIVE JESUS! I am sure that your life, which comes from the heart just as the almond tree comes from its seed, will after that produce all its actions — which are its fruits — inscribed and engraved with this sacred word of salvation."
****
It is my hope that this reflection inspires your journey into Lent, tending to your interiors, to your hearts; may a desert of contemplation and sincerity be cultivated in the midst of your present surroundings. May you know and trust the Divine source of Love that exists in your heart and guides you daily.
Happy Lenten Journey! LIVE JESUS!
________________________________________________________________________________________
*I invite you all to turn to page 54 of this text and simply read the first page of this section of the book — as my attempts to summarize will undoubtedly do injustice to our authors' work. (Amazon will let you read this online for free by clicking here.)