by Melissa Borgmann-Kiemde, Vis Companion
For I know well the plans I have in mind for you, says the LORD, plans for your welfare, not for woe! plans to give you a future full of hope. – Jeremiah 29:11
Fill in the blank:
"Discernment is…………………………. ."
"A recent question or discernment I've been holding is …………………………….. ."
"I wonder and ask, 'How is God calling me to …………………………………………..?'"
We began last night's "Following the Spirit" Discernment Series planning session with this grounding exercise. Sr. Katherine Mullin,  Vis Alumnae Elizabeth Eilers Sullivan and Brigid Ryan-Ling, and I all worked to respond to these prompts. As members of the Vocations team, we were intentionally convened around this skill (discernment), which is so central to our mission and purpose.
We responded.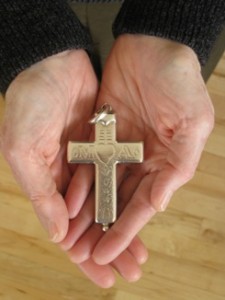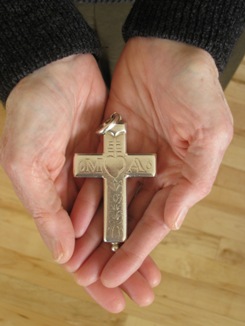 "Discernment is…"
"Messy."
"Joyful."
"Freeing."
"The prayerful act of discovering God's will for your life and seeking to follow this."
In a few words or a couple brief sentences strung together, each of us, as women of faith, worked to give voice to our understanding of the discernment process,  and then articulate in a question what we, as individuals, are currently putting before God in our prayers:
"How is God calling me to balance my life as a parent, partner, professional?"
"I wonder how I am being called to balance my responsibilities in the monastery, in community, in this ministry?"
Blessed be!
This side of our meeting, I wonder how you receive these words? Do these prayerful questions resonate with you? I am curious what queries you are putting before God, inviting Love to lead you on?
On Monday, October 4 at 7:30pm, a group of discerning individuals will convene as participants in this three-part course series. Are you one of these people? Do you desire joining us? Will you hold us in prayer?
For more information on how to be a part of this, check out our events page.
Discern on! Pray on! Live + Jesus!